Design for Topseller eBay Sellers
Our Topseller eBay design service is aimed at elite sellers with tough competition who need to be the best! It drives traffic to best selling inventory using clever sales widgets and our design expertise. Perfect for sellers who need to control their customer journey and beat the competition.
Our design consultants work with you through every step of the process, including detailing your requirements. We then provide you with a preview of the design and invite you to give us feedback. Once we deliver a preview you are delighted with, we do everything else including installing the design, applying it to your live items and supporting you on going.
Topseller includes access to the full Frooition software which enables you to control your design, list to eBay and apply design to live listings.
Check out Topseller examples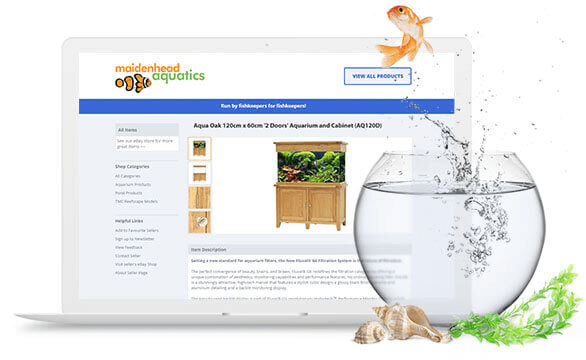 eBay Store Branding
As part of the Topseller eBay design service, you also get store page branding.
We provide you with your logo and header graphics perfectly sized to add to your eBay store. This allows you to carry across elements of your brand on every store page.
Can you create custom stores?
No, as per the eBay site changes, stores can no-longer have custom HTML design elements.
Existing customers can retain their custom HTML stores until eBay retire the format.