Specialist automotive website design
Frooition are BigCommerce design experts, we have created and launched hundreds of great looking online web stores that are built to sell.
We understand that not all sellers have the same requirements and motor vehicle parts sellers have a huge problem with search and parts fitment.
To combat this we have partnered with PartsConnect (a vehicle fitment data specialist) to provide the perfect ecommerce store experience for Motor Parts Sellers.
Parts sellers can finally add a Make, model, year and type search to their Bigcommerce store without the risk of pulling back random incorrect products!
Frooition's design service still includes all the great features of our Tailored Bigcommerce design plus a number of features specifically for Motors Sellers: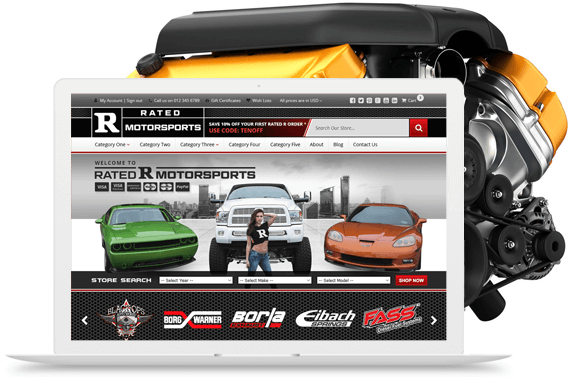 Year/Make/Model Parts Finder (US)
Example Make/Model/Year parts finder:

Loading example parts finder
Every car parts website needs a year/make/model search to help customers to the find the right part. PC Fitment's year/make/model part lookup solution for BigCommerce offers the best of both worlds:
Accuracy: using the Auto Care ACES standard will provide you with the most up-to-date vehicle data to add to your auto parts. Show customers precisely which vehicles your parts fit in their search results.
Speed and performance: a poorly integrated year/make/model part lookup solution could take a long time to load, depending on how the drop-downs are populated. Reduce the risk of losing potential customers frustrated by a slow, clunky lookup experience by using a solution optimized for speed.
Scalability: as you grow your business, you will continue to add more auto parts to your store. As your number of SKUs increases you will want a year/make/model part lookup solution that can handle your growth.
PC Fitment is a

SaaS

platform developed by Parts Connect Inc. that helps auto part sellers manage their fitment data. PC Fitment also manages fitment data submission to Amazon and lets you download your ACES data for other marketplaces.
Frooition has partnered with PC Fitment to provide a best-in-class Parts Fitment search with fully incorporated design to ensure cohesion vs an obvious aftermarket bolt on. Sellers are no longer at the mercy of unreliable built-in store searches; now they have a complete back-end to attach specific products to exact trims of vehicle(s).
Visit PartsConnect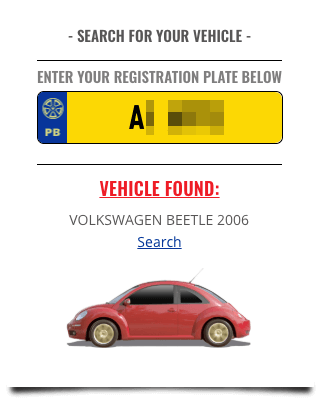 Year/Make/Model and VRM Parts Finder (UK)
When UK parts sellers are considering their automotive website design, it's important to consider how Vehicle Registration searches on your BigCommerce store can help.

The customer enters their vehicle registration and confirms the correct vehicle and then searches for parts that vehicle.
This functionality can be seen on Partbusters.co.uk: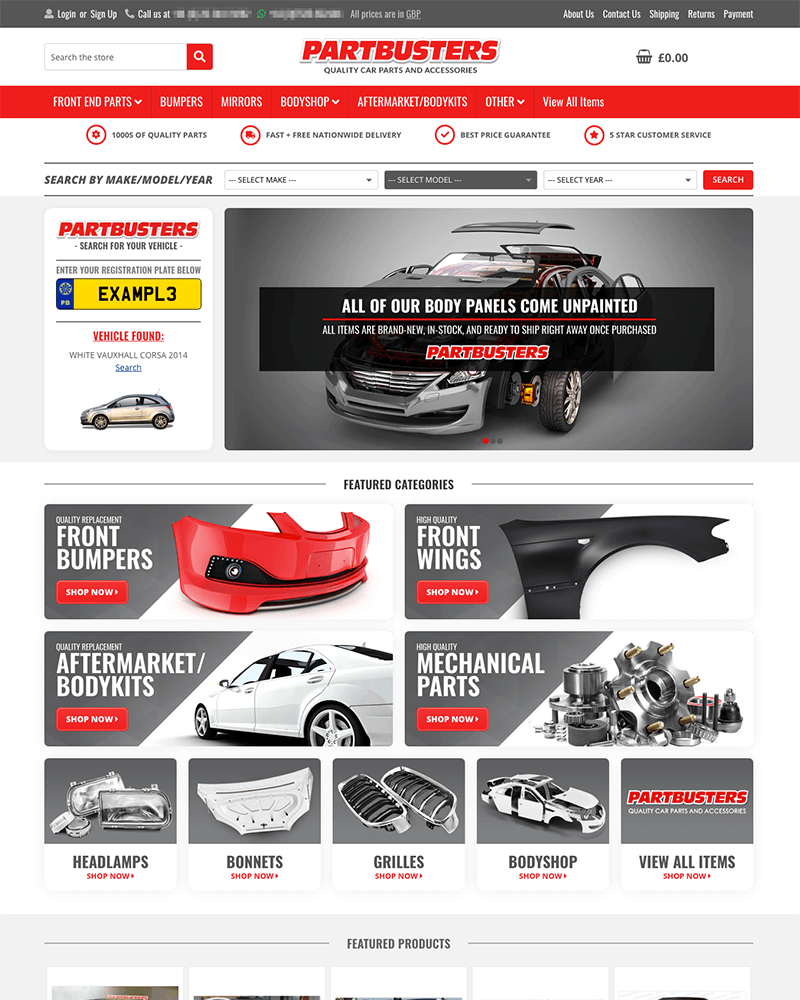 Improved product gallery:
Buyers want to see high detail, large photos to ensure the products are correct. Often DIY buyers want to see every angle of a product to ensure it looks similar to the part they are replacing.
Frooition solve these issues by offering an extra detailed product gallery, a 1 or 2 column layout to maximize product photo size, videos in the image gallery and even 360 degree rotating product images*.
* Seller responsible for 360 content creation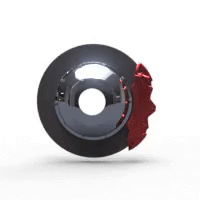 Live Chat:
To maximize confidence in product fitment we would also recommend sellers utilize a live chat plugin. Being able to instantly get clarification about a product means you win the sale not your competitors!
Frooition use LiveChat for our own website and find it very useful for answering instant questions. The same service is available as a Bigcommerce LiveChat app plugin with a free 30 day trial. Super simple to install sellers can do it themselves without designer assistance.